Visual Novel Game
Haraya Games is Making a Visual Novel this time.

NEED YOUR HELP!

-Donate (with benefits, see attached files for more info)
-Music
-CG artist
-Graphics
Currently, it is on-going, but the Alpha might be finished SOON (oh-yeah!). This visual novel will be divided into few chapters so that we can enjoy the game as soon as possible.
Characters

Anton - he is the owner of a small cafe in town. A gentle heart that he is, he easily become friends with others-including Danielle. Although he seemed to be a happy person, he raises his brother alone and keeps his problems to himself. He has a good reputation in town for his optimism and caring personality. Anton is the protagonist (player character) in the game. Play as Anton and dive in deep within the game by getting the connection (AVAILABLE in Chapter 1)

Danielle - she is a girl who just moved into the town after a tragedy that happened to her family. She is living alone in her apartment: current job and social status unknown. One day, while she was taking a stroll, she passed by a small garden. Not knowing that it was owned by someone, she went inside and rested. There she met Anton-the owner of the garden and the cafe beside it. Little-by-little, Anton will discover more about her, her past and YOU as a player might unravel Anton's connection to this woman. What kind of person might Danielle be? What secrets does she hide? Is she a friend or the other way around? Shall we find out? (AVAILABLE in Chapter 1)
Umber- he is the younger brother of Anton. Umber is a sweet guy; a studious teenager who loves to help his brother first and foremost. He is as gentle as his older brother, although not as confident and as bubbly as he is. He is sickly, but very determined about being successful in life-by doing well in school. Find out more about his connection on how he could change the ending of the game. (AVAILABLE in Chapter 1)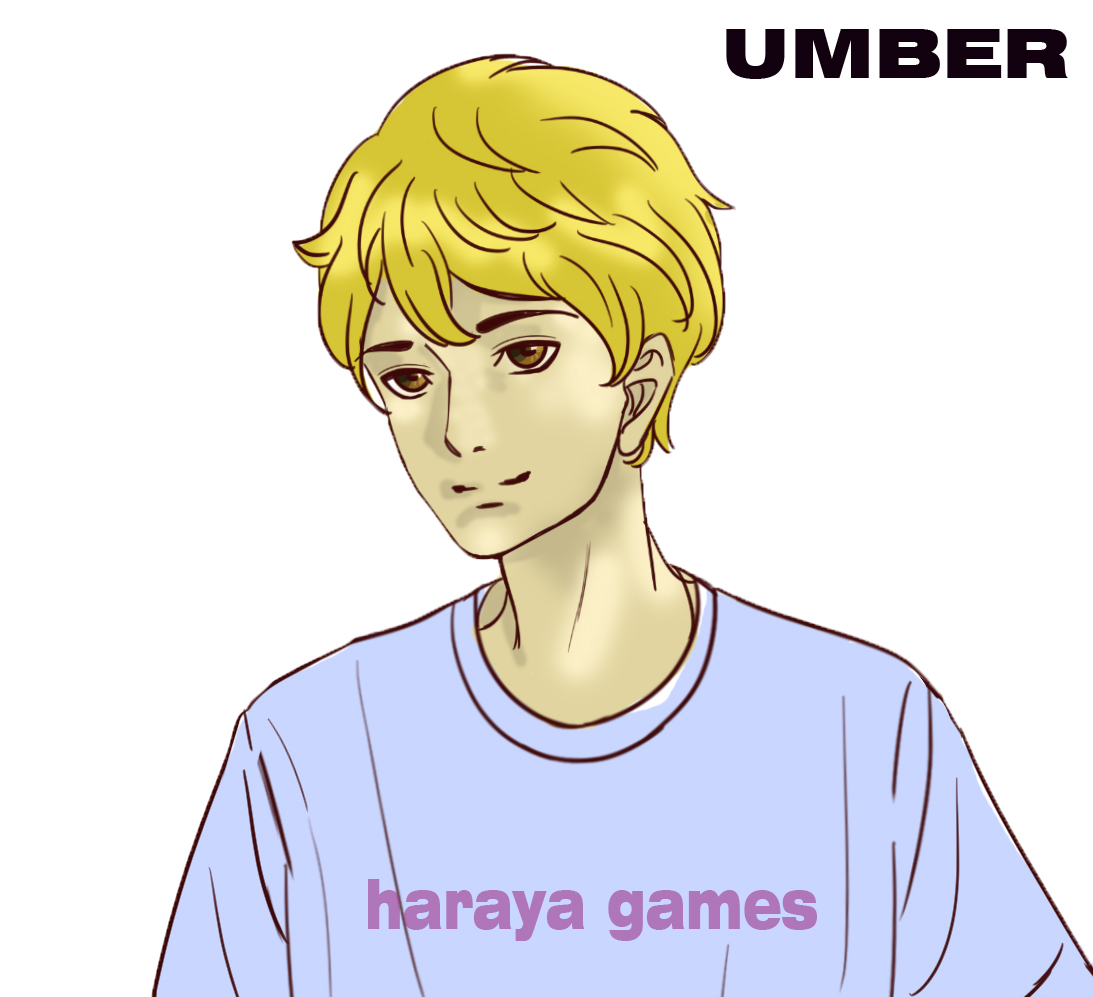 A draft of Umber

Jasmine - another yet mysterious girl surrounded by mystery. She loves children, although she might not look like it for her chill and young personality. (NOT AVAILABLE in Chapter 1)

Olive - he is bubbly and his confidence is striking. He can easily intimidate anyone with his good looks, intelligence, and job position, but only one person can make him go crazy-Danielle. Olive might be generous (or dangerous?), but how big could his secrets be? What past did he have with Danielle? How connected is he with the rest of the characters? (AVAILABLE in Chapter 1)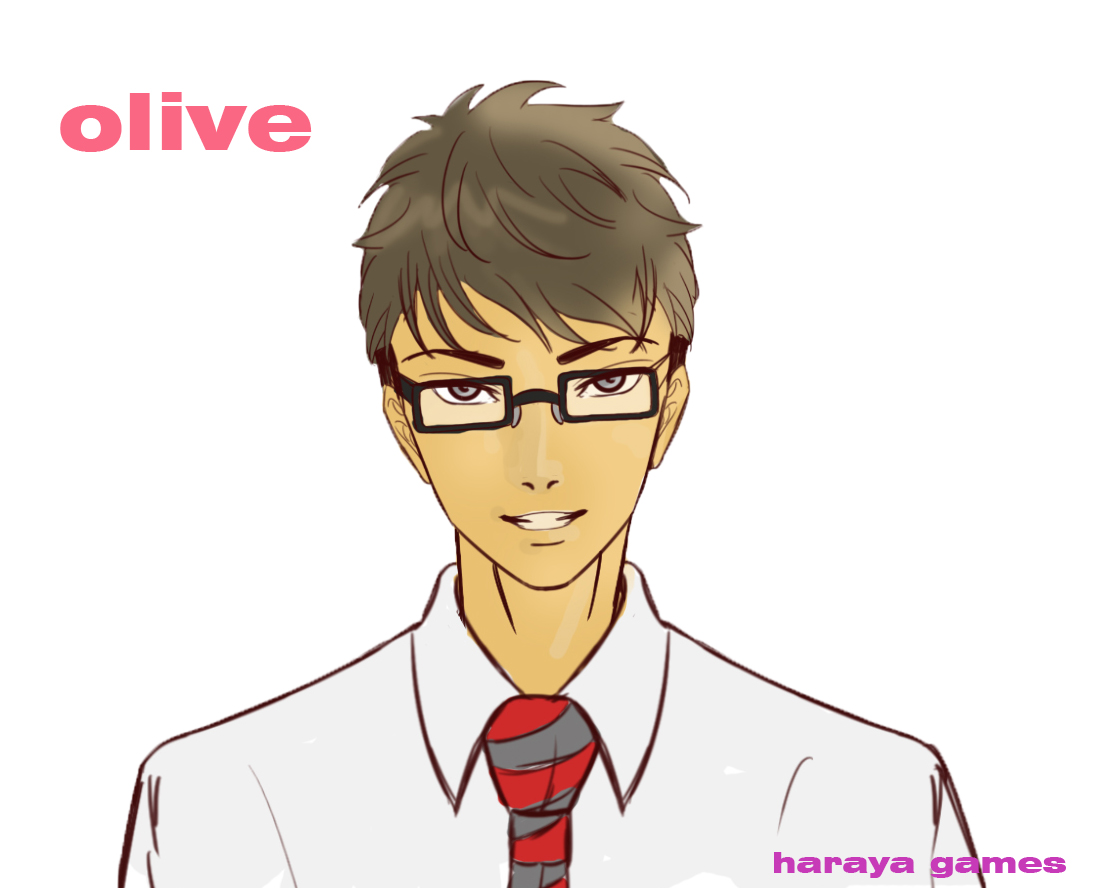 A draft of Olive
Raymond - an entrepreneur by heart, and a bookworm by nature. Raymond is yet another quiet, but approachable personality. Once you know him, you might fall in love with his eloquence and gentle heart. Having that persuasive personality, people easily trust him. A friend of Danielle that he is even before Anton seem to be a threat to Anton in "some" ways. Although he seem harmless, what could he really be? Is he even a real man or a wolf hiding in a sheep's skin? ( AVAILABLE in Chapter 1)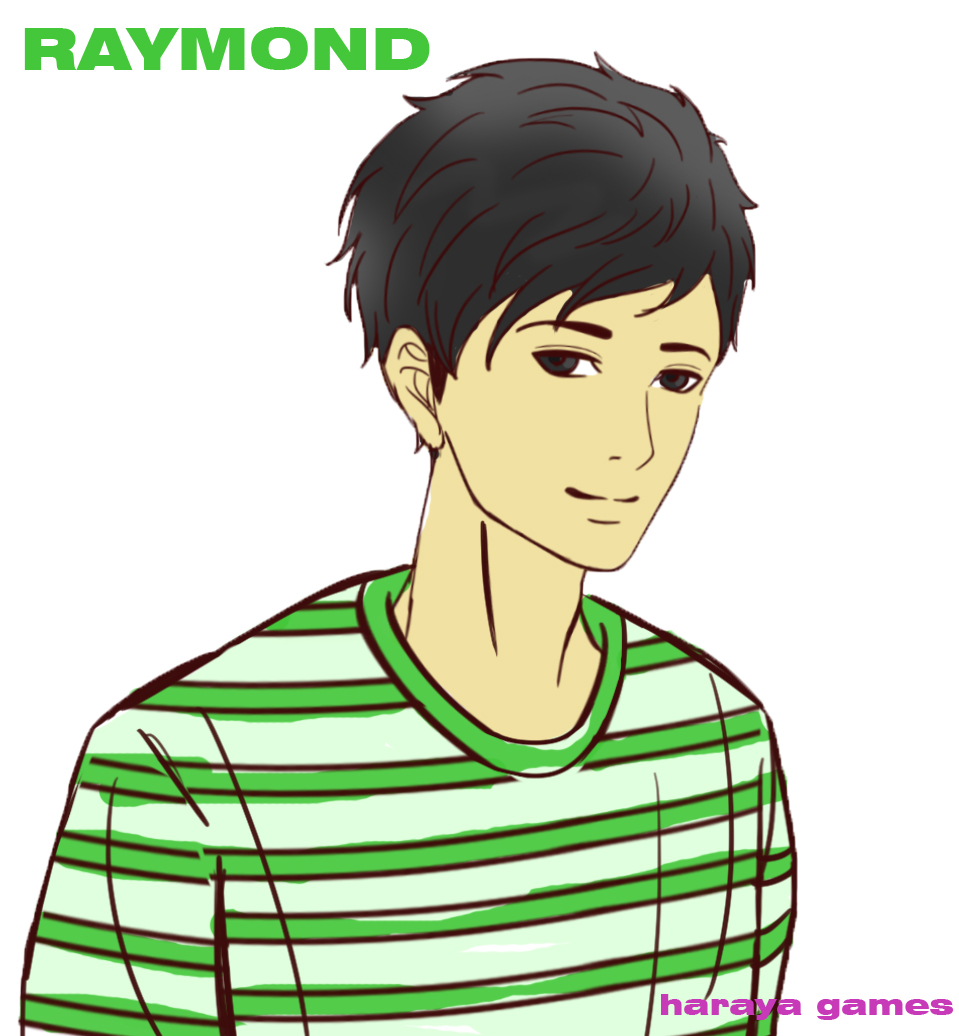 A draft of Raymond
MORE CHARACTERS (for the upcoming chapters)

Charm - Oh, what a bubbly child!
Niko the Vendor - the local (something )vendor.

Father (of someone in the game) - discovering the past!

Company employer - a friend of someone (a witness-finally!)

and MORE.....so stay tune!