Camouflage
Camouflage: Case 01 Video Overview
---
Good day Gamers!
You may now look at the overview of Camouflage: Case 01 (Version 1.0.3) on Youtube (time-lapse version).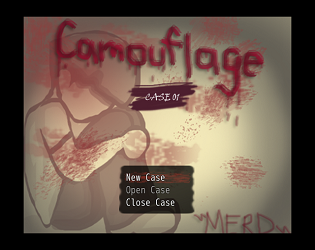 If you want to view the video, kindly click the link below:
Camouflage: Case 01 Time-Lapse on YouTube
Don't forget to subscribe, support, share and play.
You may also check out these links for updates:
Happy gaming everyone!